Redeeming Your IBEX Points for ATOM
Once you've earned enough IBEX points, you can redeem them for ATOM on the HighStakes platform. Here's how:
Go to the "Rewards" Tab​
When you have enough IBEX points available, go to the "Rewards" tab on the HighStakes platform.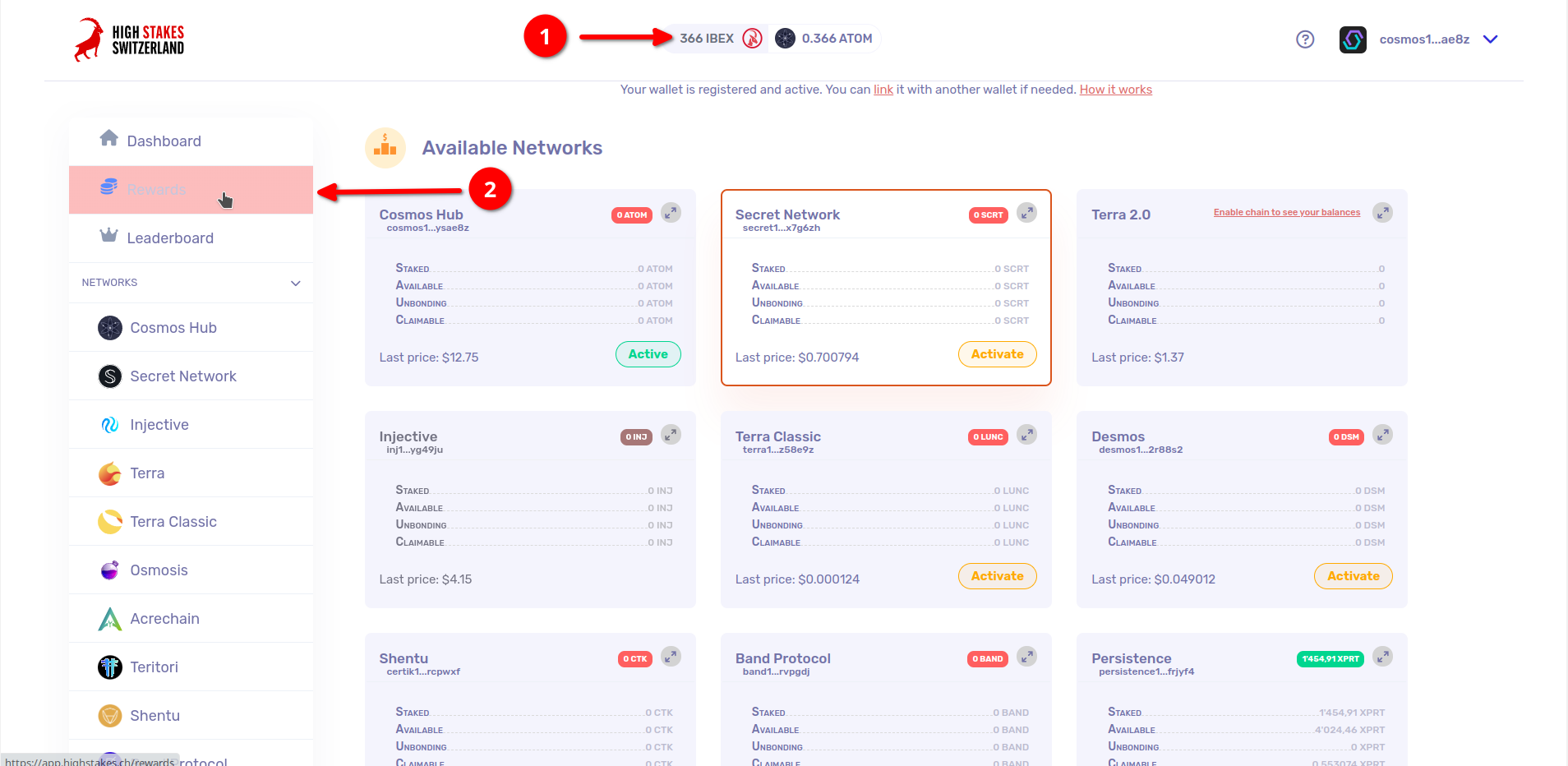 Redeem Your Points​
Click the "Redeem" button and sign the message to initiate the transaction.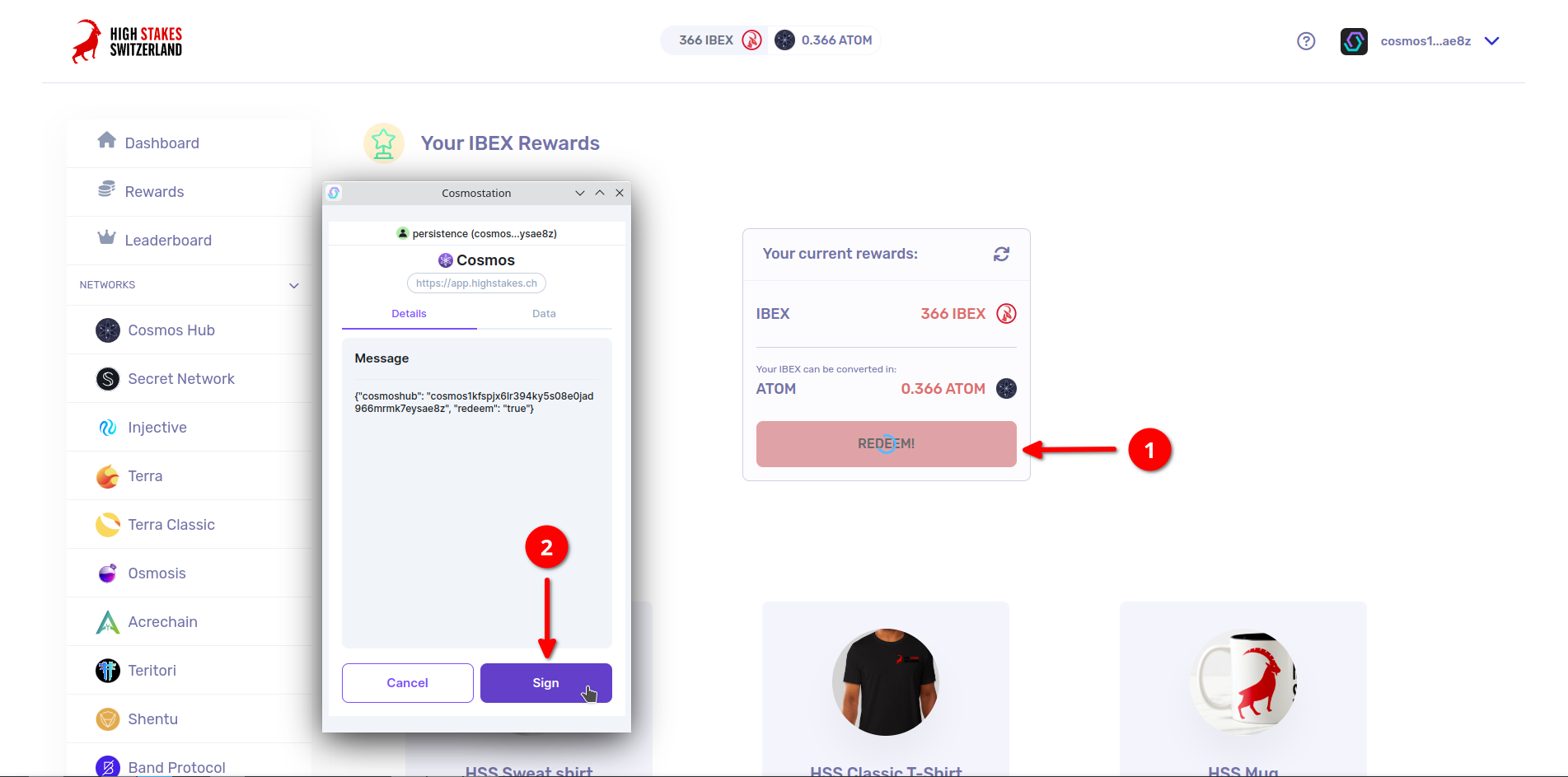 Receive Your ATOMs!​
That's it! The corresponding ATOMs will be immediately sent to the Cosmos wallet associated with your connected account 🤩
If you have any questions or need further assistance, please don't hesitate to contact us.